About Our Online Marketing Services Company
VMavericks excels in offering quality Online Marketing Services to help your online business earn patronage and sales super easy!
VMavericks is the brainchild of Vishal Kangane. He founded VMavericks in the year 2017 with the only mission of helping others grow their businesses online. Vishal himself has more than 8 years of experience in the field of Online Marketing. He has worked with big brands like Bajaj Finance Ltd, Indiamart Intermesh Ltd, Mediacom Communications Pvt Ltd. He always dreamed of starting his own Online Marketing Services Company. The idea kept brimming at his end to offer quality Internet Marketing Services at an affordable cost. However, it took some time before he could roll out VMavericks in 2017. Since then VMavericks Agency has been growing every day and touching new highs.
May, 2017

The Big Start

2017 was the year when VMavericks came into existence. We were equipped with online marketing services, & soon, we had some clients on board. The biggest achievement of 2017 for VMavericks was offering Content Writing services to Bajaj Finance Ltd - A Top NBFC in India. They were looking to rank for some keywords on the search engine, & we helped them by writing SEO articles, blog articles & more.

Jan, 2018

Creating a Brand Identity for VMavericks

By 2018, VMavericks was able to create a niche in offering quality SEO & Content Writing services. It resulted in coming on board of more clients such as Nirvaa industries, Bajaj Housing Finance Limited, Invanto, Winimy AI & more.

Jan, 2019

The Successful Journey Continues

2019 has started on a promising note for VMavericks as we have got busy with more companies using our SEO, SMM & Content Writing services. The expert team of VMavericks has been the core strength behind delivering quality projects on time and always. This year we helped VidViral Product Launch (A Rck Infotech Pvt Ltd Product) and helped them earn more than 1.6 Million INR in gross revenue by providing them the best Copywriting & Video Script Writing serices.
Vishal Kangane
Founder
The force behind VMavericks's smooth operations & client on-boarding & beyond
Excellent Support
You have VMavericks's back if you get stuck in any issues related to any services. We will take your issues on priority and resolve it on the go with 24X7X365 support.
Awesome Team
VMavericks team has more than 8 years of experience into Digital Marketing. You can expect quality work and on-time delivery.
Faster Performance
We have the expertise to make your digital marketing plan work with our faster performance across all services.
Our Vision
Helping other Businesses, Brands & Individuals grow their business online by providing them the best Online Marketing Services at an affordable price.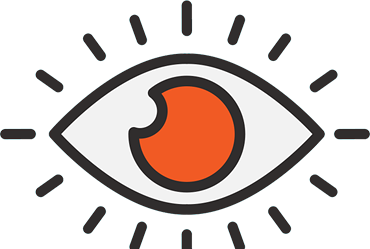 VMavericks content marketing team helped us create engaging content for AI domain. They helped us become a thought leader in the field of AI. I wish them a great success ahead.
Vishal is a hard working person who is in the field of digital marketing. He has done a lot of efforts to rank Suncon Engineers website. I wish him best luck for his future.