In this Video Marketing Trends article you will learn about the growing demand for the video content over the years. As you read this blog post, we'll uncover some shocking video marketing statistics. And if you are a Marketer or a Business Owner then you must follow these top 7 Video Marketing Trends 2020 to grow your YouTube channel fast.
Video Marketing Statistics 2020
Check out some shocking and surprising video stats that it may convince you to go ahead with it:
92% of marketers now believe that video is a vital part of their marketing strategies in 2020. In just 5 years span, it has grown from 78% to 92% in 2020.
Customers are now watching more videos than ever before. The lockdown in many countries due to COVID-19 has also propelled it by 11% further. It is being speculated that an average user will end up watching at least 100 minutes of daily video content.
Thus, you can tap them by following these 7 effective video marketing trends in 2020.
99% of the marketers already spending on videos will continue to do so in 2020. Why? Because they have realized that by leveraging the right video marketing trends, they can boost traffic and improve conversions using videos.
48% of the customers make a shopping decision by seeing a video. So, if you are creating compelling content to entertain and influence them, then the sky could be the limit for you.
Live video is also being employed big time these days. Various data shows that brands use around 57% use live video within their strategies to target customers. Facebook (34%) and Instagram (13%) are the most used platforms to use live videos.
Live videos help businesses create quick conversations and community about your Company.
So, if you have not included Videos in your Digital Marketing Strategies 2020 then you'll lose big time!
Don't worry!
We have listed the top 7 video marketing trends 2020 in this blog post. Simply, follow them and grow your YouTube channel fast. The result will be more engagement> more traffic > more leads > more sales!
Table of Contents
Top 7 Video Marketing Trends 2020
1. Vlogging
Vlogging has become the next big thing on YouTube and is one of the leading video marketing trends in 2019. Vlogging involves filming multiple aspects of one's daily lives. It could be anything – right from being lazy watching TV on a couch, preparing breakfast or being excited like going on a vacation and beyond.
Businesses and entrepreneurs have also started invading the Vlogging lately. In 2020, you can expect the practice to find more takers. Reason? Vlogging lets your users peek into your life, and that can help strike a better chord with the audience.
Gary Vaynerchuk has been leveraging the Vlogging model excellently on his YouTube channel with more than 2 million subscribers. His videos are generally a mix of Vlogging behind the scenes of daily life and giving out valuable business advice.
Vlogging is an amazing way to help you grow your audience base and brand as it's inexpensive.  All that you need is your smartphone, editing software and a YouTube channel to get started.
2. Live Video
With Facebook Live, Instagram Live and live streaming on many other platforms such as YouTube and Twitch, the live videos for business will become even bigger in 2020. It is one of the video trends surely on the rise. According to a Facebook report, the daily watch time for Facebook Live has grown 4 times, over a period of 1 year. 
The biggest advantage that brands get while using live videos is making users feel that they are directly conversing with them. They are also able to participate in the conversation by asking questions and commenting in real-time. In turn, the added personalization in live videos also encourages users to stay longer and engaged, too.
Martha Stewart is known as a leader when it comes to cooking or crafts. She now streams many videos showcasing how to's, recipes, and behind the scenes of her daily life. In the below example, she is seen hosting a festive tutorial video preparing for the holidays, sharing outdoor decorating themes with guest Kevin Sharkey.
At the end of the video, she and her guest do a QnA session to keep her users engaged and staying around if they are interested.
Being a brand, you can also use the live video feature to show new products and provide tutorials, webinars, demos, QnA sessions, live tours, interviews and more.
It is a free way to enhance your brand awareness that more businesses should start making the most of.
3. 360-Degree Videos
Ever since the introduction of 36-degree videos in the market, they have emerged as a truly interactive experience. And their use in marketing will continue to swell in 2020 as well as one of the leading video content trends.
By going for such an online video trend, you can make your users immerse in the feeling that you wish to convey. As a result, you can give them a taste of a particular experience in a novel way. 360-degree videos are not only fit for travel-focused companies, such as the National Geographic like in the below example. It is also great for other industries. Players in the real estate, events, retail, museums, promotions and galleries can use it to their advantages.
Here is an example of the 360-degree video of National Geographic YouTube channel-
Creating 360-degree videos for your business is super easy. All that you need to do is invest in a good camera such as GoPro and create it using the editing software.
4. Virtual reality
Here is another one of the leading video trend that is destined to grow further in 2020. We are talking about Virtual reality which is still emerging for many companies. However, it is expected to take centre stage in 2020 and more accessible to brands.
According to Statista, the economic impact of virtual and augmented reality (VR and AR) is predicted to reach a staggering $29.5 billion by 2020.   
Lowe's is the perfect example of a brand that used VR to teach its customers how to remodel their homes. You can simply put on a VR headset and learn how to overlay, paint a fence and do more. 
Lowe's also states that people going through the VR lesson had 36% better recall compared with a user who watched only a YouTube tutorial.
Virtual reality is being adopted and implemented by brands quickly, and with its many fantastic uses, this online video trend will ladder up the growth in 2020 and beyond.
5. Animated Videos
Internet users have less attention span. And they can resonate with an animated video better as they have the capacity to evoke emotions. Animated videos help marketers hitting the right note, and it is easier to showcase abstract material.
People are now using animated explainer videos for a product demo, product sales videos. And when you include a video on your landing page, then it can increase your conversions by almost 80%.
Here is the best example of animated explainer videos. Watch how we have showcased our Digital Marketing Services using video animations.
6. Video Memes
Video Memes is another trend that has caught with people fast. It can help you convert any boring videos into attention-grabbing viral memes in no time. Video memes help your brand stand out from video clutter.
Video Memes can be funny or informative. Such memes are optimized by adding headers, footers, emojis etc. video enhancing elements for getting more attention from the target audience. 
Here is an example of Video Meme created using VidViral App. This Video Meme has header, footers, emojis and background music added to it.
7. Short Video Stories
You must have seen the craze of people and their inclinations to creating and posting short video stories on Instagram and TikTok.
This video marketing trend has been embraced by brands and users alike. Yes, brands are making Insta and TikTok accounts to make short and attention-grabbing stories.
The reason behind the success of this trend is simple – web users have less attention span. And everyone wants to draw their attention by sending across the message fast.
Short videos get quick engagements and views and help in staying at the top of the trends. In turn, they give brands quick recognition and enhance their significance in a big manner. Platforms like TikTok come with so many video enhancements. You can use voiceover, song selections and more to make your videos stand out.
The best example of Short Video Stories in today's time will be TikTok – a platform that has become so popular in so less time.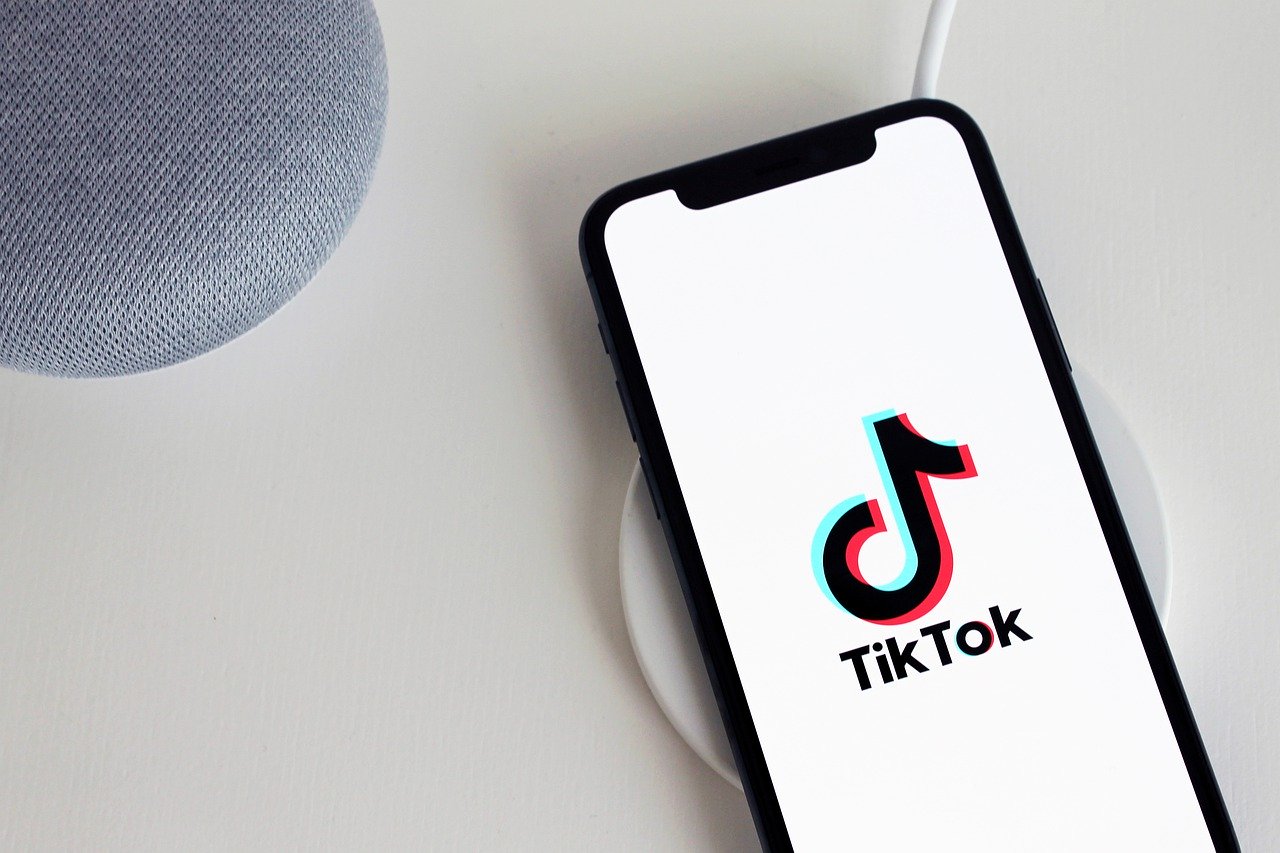 Conclusion
You are now aware of the top video marketing trends in 2020. You can easily use them in your 'scheme of things' in the digital marketing plan. If you are able to follow these discussed video marketing trends of 2020, then it will help your YouTube channel have the edge over your competitions.
What matters is the production of meaningful and entertaining videos. They can't be plain and boring unless you don't want customers returning to your website. They should be catchy, resourceful and engage users to correlate with the content quickly. This way, you will find no issues in catching the attention of your niches always and without putting in many efforts.
Would you like to continue what's hot in the digital marketing sphere and beyond? Then you should keep checking out this space for more!
Should you have questions, don't hesitate to ask us and don't worry even if it's silly.
Leave your concerns and queries in the comments section below, and we will reach out to you soon!